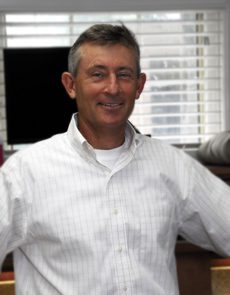 Dr. Merlo was raised in Elkin, North Carolina, he received a B.A. in Chemistry from the University of North Carolina at Chapel Hill in 1982. He then attended the UNC School of Dentistry, from which he graduated in 1988. He has been active in the dental community as the secretary for the Holiday Dental Conference and currently serves on the Charlotte Missions of Mercy Foundation, which provides free dental care to the underprivileged in Charlotte. He is an active member in the Charlotte Dental Society and South Charlotte Study Club. He especially enjoys cosmetic and implant dentistry.
He and his wife Jenny have two daughters, Lane, who graduated from Washington and Lee University and now works in NYC, and Elizabeth, who graduated from Boston College and now works in Boston. In his spare time, Dr. Merlo enjoys playing tennis, snow skiing, pilates and family trips to Bald Head Island.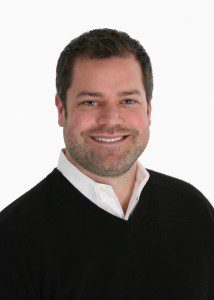 Dr. Christopher Fahrney was born and raised in North Canton, Ohio.  He graduated from Wake Forest University in 1999 with a Bachelor of Science in Health & Exercise Science and followed with a Master of Science in Exercise Physiology from the University of Akron back in Ohio.  Shortly thereafter, Dr. Fahrney chose to pursue his lifelong professional desire to become a Dentist attending Temple University School of Dentistry in Philadelphia, Pennsylvania.  He and his wife, Laura, moved back to North Carolina in 2007 and have loved becoming a part of the Charlotte community.  Dr. Fahrney commits time to local charities as a member of The Corners Society and is an active member of Christ Episcopal Church.  In his free time, Dr. Fahrney enjoys spending quality time with his wife and 2 daughters, Caroline and Anna Grace.